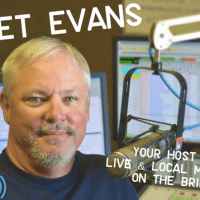 Moms: We know you're worth it. But how much is "it" really worth?
(Story from www.salary.com)
Putting a price tag on a priceless job is hard to do, but we gave it a shot anyway. On Mother's Day, Salary.com, the leader in compensation data, planning and analytics, would like to honor all the Moms out there who work their hardest day-in and day-out. We would like to recognize both professional and stay-at-home Moms on their unwavering dedication to their families and other responsibilities.
We selected a handful of jobs that reflect a day in the life of a Mom, and using Salary.com's Salary Wizard we uncovered that the medium annual salary of a mother is $162,581– rising nearly $5,000 from our 2017 calculations.
Thanks for all you do from all of us at Salary.com.
Your work ethic does not go unnoticed or unappreciated.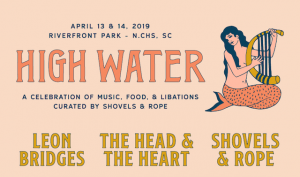 GET INVOLVED
---
EARNED TICKET PROGRAM
High Water's Earned Ticket Program gives you the opportunity to volunteer with one of our non-profit partners in exchange for a GA festival weekend pass.
So, how do you sign up? Click on a non-profit below to learn more about the volunteer opportunities and sign up. Once you fulfill the volunteer requirements, you will earn your weekend pass to pick up at the festival.
---
CONTACT
---
GENERAL INQUIRIES
Email info(at)highwaterfest(dot)com.
Please note: We do not accept unsolicited music submissions at any point in the year, and those sent to this address will not receive a reply.
Terrace Theater offers 'moment of reprieve' for those affected by the government shutdown
The locally-owned independent theater announced on Wednesday plans to offer free movies for furloughed federal government workers as the longest shutdown in U.S. history enters its fourth week.
"We understand the significance of escapist entertainment during these times," said Paul Brown, owner of the Terrace Theater. "It's our little gesture to help those whose lives have been impacted by the shutdown."
The theater said complimentary passes will be provided to any furloughed worker who presents a Federal Government ID in person.
Guests can enjoy the offer Monday through Thursday for any film screening starting prior to 5:00 p.m.
"Terrace Theater will continue to offer free films to federal workers for as long as the shutdown continues."
Movie information and show times can be found by visiting www.terracetheater.com.
Greening School Fundraisers
(Story from www.greenamerica.org)
For several years, the Parent-Teacher Organization (PTO) at the Charles E. Smith Jewish Day School in Rockville, MD, had held an annual fundraiser selling Sally Foster gift wrap to raise money for the sixth-grade field trip. But the gift wrap chosen for the sale contained no recycled content and couldn't itself be recycled, which concerned a group of green-minded students so much, they called a boycott.
"This particular group of friends called themselves 'the Treehuggers,'" says Miriam Glaser, who teaches sixth grade science at the school. "I got wind of the boycott, so I met with them, and we started working together as an official school group on green issues."
As a result of the boycott, the PTO saw a significant reduction in the amount of money they earned, and it didn't take them long to agree to meet the Treehuggers to discuss sustainable fundraiser alternatives.
Though it was too late to stop the Sally Foster sale, the Treehuggers decided to conduct a sale of their own, to raise money for compost bins and recycled paper for the school. Glaser helped them find an eco-friendly fundraising company.
"I was very excited about how much we raised," says Glaser. "We were all happy with the variety of green products, and the kids felt good that they'd made a difference."
Are you a parent or grandparent who is tired of seeing your child sell unsustainable products to raise money for her or his school? Does your house of worship or nonprofit run fundraiser programs through businesses whose products could be cleaner and greener? Read on for a variety of responsible alternatives to conventional fundraisers.
Fair Trade Chocolate, Coffee
As many US students are learning, the coffee and cocoa industries have been tied to worker exploitation and environmental degradation. Now, schools and other nonprofits can raise money and support cocoa and coffee farmers through a Divine Chocolate or Grounds for Change fundraiser.
Farmers in the Fair Trade system work cooperatively and earn a living wage that allows them to improve their lives, communities, and local environment.
Divine sells Fair Trade Certified™ chocolate from Ghana. Schools and other organizations can buy 1.5-oz. dark, milk, and crispy rice Divine Chocolate bars at wholesale prices, then resell them at retail and keep the profits.
Through Grounds for Change, your group can hand-sell 12-oz. bags of organic, shade-grown, Fair Trade coffee, using the company's order forms and information cards, or you can purchase it in bulk at a discount and resell it, pocketing a percentage of the profits.
Both companies will also provide materials to help you educate buyers about Fair Trade.
Fair Trade Gourmet Food
A catalog of gourmet treats can be a popular fundraiser, too—especially around the holidays. Equal Exchange's program helps your group raise money by selling Fair Trade chocolate, coffee, tea, and cocoa, as well as certified-organic, US-grown cranberries, almonds, and pecans.
Equal Exchange will send order forms and recycled paper catalogs displaying its organic, Fair Trade, premium-quality products. Once your organization has completed its sales, you order the products at a discount and pocket the profits.
By request, Equal Exchange will provide recycled paper posters and flyers to advertise your sale and the benefits of Fair Trade. It also offers a Fair Trade curriculum for grades 4–9, as well as an incentive program where students earn green prizes for achieving certain sales quotas.
Fair Trade Crafts
If you like import stores like Pier One and World Market, you'll love the Fair Trade craft items from Global Goods Partners, which include recycled cotton handbags from India; glass pendants from Ecuador; soccer balls from Pakistan; and more.
A Global Goods fundraiser is held entirely online. The company gives your school or nonprofit a special code for supporters to use when shopping from its online store, and you'll earn a percentage of the profits from those sales. For schools, it will also provide posters and other promotional materials.
Energy-Saving Products
It's been hard to miss the fact that fuel costs are skyrocketing, and electricity costs are sure to follow. So selling energy-saving products from E3Living.com might turn out to be the best fundraiser your organization has ever held. This web-based company sells a variety of green items, including compact fluorescent light bulbs, energy-saving power strips, and LED holiday lights, as well as other household products like water-saving devices. Give them a call to ask about special fundraising pricing.
Reduce E-waste for Cash
Your group can provide a valuable recycling service for your community while earning needed cash with an e-waste recycling fundraiser. Your group collects unwanted cell phones and chargers, ink cartridges, MP3 players, digital cameras, and PDAs to send to the company for cash. Some websites that you can work with are RecyclingFundraiser.com, Planet Green Recycle, or Funding Factory.
Books for Sale
Better World Books (BWB) helps high school and college students raise money through book drives to benefit their school and literacy programs around the world.
Students collect used books, including old textbooks, from their community. They ship the books to BWB at no cost to them, and then BWB resells the books online, donating or recycling those that can't be sold. The school gets a percentage of the profits and designates one of four literacy programs to receive an additional portion: Books for Africa, Room to Read, WorldFund, or the National Center for Family Literacy.
BWB also offers a similar program to help libraries raise money in exchange for book discards.
Two other organizations provide green-themed books at a discount to schools and nonprofits, which can resell them at retail to raise money: Contact Kids Think Big to get its brightly illustrated children's book, Think Green!, which is about simple ways kids and adults can help green our world. And Laura Bruzas, editor of Healthy Dining Chicago offers a useful 32-page booklet called "50 Simple Ways to Eat Well for Less," on greening your food choices while saving money, no matter where you live.
Greeting Cards
If your group likes the idea of selling greeting cards, consider offering the beautiful cards made from 100 percent post-consumer recycled paper and printed with soy inks. Plymouth Cards has a fundraiser like this, as does .
Reusable Shopping Bags
Reusable shopping bags are increasing in popularity, so why not sell them and make some much-needed cash?
Ecobags offers fundraising with lots of reusable products, from bags to bottles and beyond, or you can choose products yourself, designed or blank. The Eco-Bags team can custom print or you can buy blanks and decorate yourself.
And WeAddUp offers organic cotton totes—and T-shirts—with environmental messages on them. You sell the items via catalog, and the company pays for shipping at least 50 items, giving your group a percentage of the profits.
Trees
You can't get a greener fundraiser than selling trees! Trees for a Change will help you sell "Tree gift cards" for your next fundraiser with a 40% profit. Every card sold means a tree gets planted in a fire-devastated U.S. National Forest.
A Final Word
Next time your school or organization suggests selling toxin-laden cleaners or conventional candy that may be tied to worker exploitation, feel free to send around the link to this article and lobby for sustainable alternatives. With a green fundraiser, you can help spread the word about high-quality green products and support the green economy, while raising money for schools or causes that are close to your heart.
Evans talks with President of the SC Stingrays, Rob Concannon.