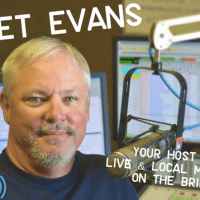 America's favorite Valentine's Day candy is unavailable this year
(Story from www.cnbc.com)
Sweethearts, the conversation heart candy, is missing from shelves this Valentine's season.
Necco, the candy's original producer, went out of business last year.
The candy's new owner, Spangler Candy Company, plans to have Sweethearts back on shelves next year.
Diana Haronis | Moment Mobile | Getty Images
America's favorite Valentine's Day candy won't be available this year.
Sweethearts, the conversation heart candy, is missing from shelves this Valentine's season after its original producer went out of business last year.
Even though consumers might think chocolate when it comes to buying a Valentine's gift for a loved one, Candystore.com reported that conversation hearts were the most popular candy for the holiday in 2018. The popularity of the candy didn't keep its original producer, New England Confectionery Company, also known as Necco, from going out of business in July.
Round Hill Investments bought Necco in an auction but sold its Necco wafer brand and Sweethearts to Spangler Candy Company several months later. Spangler's best-known candy is its Dum Dum lollipops.
The candy company acquired the brands in September and did not have the time to produce the conversation hearts for this Valentine's Day.
"There are a lot of manufacturing challenges and unanswered questions at this point, and we want to make sure these brands meet consumer expectations when they re-enter the market," Spangler Chairman and CEO Kirk Vashaw said in a statement announcing the acquisition.
The company is planning to relaunch Sweethearts in time for next year's Valentine's season. Necco wafers will be re-introduced sometime this year.
GREEN TIP OF THE DAY
This tip makes vegetarian food taste way better
Vegetarians have to cook vegetables differently than meat-eaters do.

I recently chatted with a girl about vegetarianism.
"I tried going vegetarian once," she told me. "But when I took out the meat, the food just tasted boring."
I was in no place to lecture her — I'm a terrible vegetarian myself — but I wanted to drag her to a classroom and teach her exactly where she messed up. Lots of vegetarians make the mistake she made: they eat the foods they're used to eating, minus the meat, and they end up with bland food and nutritional deficiencies. Nobody mentions it when you become vegetarian, but vegetarians have to cook vegetables differently than meat-eaters do.Many meat eaters have no idea how to cook vegetables well. They leave them as bland side dishes, focusing on the meat. It makes a kind of sense: bland vegetables are okay as sides. They can even provide a nice respite from the heaviness of the meat. But if you're only eating vegetables, you need to make them as decadent and hearty as possible.
Sure, there are plenty of vegetarian recipes out there, but the millions of weird recipes can seem intimidating. And they're not really necessary, because new vegetarians really only need to learn one major tip to get going: use more fat.
Food is primarily made up of three macronutrients: protein, fat and carbohydrates. As we all know, meat provides a lot of protein. But people forget that meat is also full of fat. So when you give up meat, you can't just replace the protein; you have to replace the fat too.
Fat got a bad rap in the 90s, but it can actually be quite good for you, particularly if you eat healthy fats. Just as importantly, it makes things taste good.
That's why I use a ton of healthy oils when I cook. If I'm making vegetables, I usually fry them. Or if I'm roasting or baking, I slather food with oil before sticking it in the oven. And I stick avocado in just about everything (avocado is one of the few fruits with plenty of fat).
Just about any vegetable will taste good if you put enough fat and salt on it. And just about any vegetable will taste boring (and leave you hungry) if you don't. Or at least, that's my experience. What do you all think?
How to help furloughed Coast Guard members and their families
CHARLESTON, SC (WCBD) – In the Lowcountry and across the nation, members of the U.S. Coast Guard have not received a paycheck since early December.
The wife of an active duty Coast Guard member, Sarah Stevens says it's the families that are affected by this the most.
"Our Coast Guard men and women are still doing their mission each and every day," she said. "We are not closed. We are still patrolling. We are still going on deployment. Our men and women are coming to work each and every day. They are standing their duties. They are manning our bases and doing their missions just like they were before this government shutdown and furlough happened."
She went on to say, "There's a lot of fear and uncertainty that's going around right now. People are trying to weigh the odds of which bills are more important. What can we get away with not paying at this point… What local resources can we use? Do I need to go stand in line at a food bank to be able to feed my family or to get diapers for my baby?"
The Coast Guard cannot directly accept gifts. Thus, if you are interested in donating, please go through the Lowcountry Chief Petty Officer's Association.
This organization supports the Coast Guard year-round and is accepting financial gifts and tangible gifts on behalf of the Coast Guard during the government shutdown.
Non-perishable food items, diapers, household items, and even gas cards are all things that can help during this time of financial stress.
If you would like to help, please visit www.LowcountryCPOA.org.
Extras wanted for new Danny McBride, John Goodman show filming in Charleston
CHARLESTON, SC (WCBD) – A new show starring John Goodman is accepting early submissions for those interested in working as extras or stand-ins for the upcoming season.
Casting agents say season 1 of the Danny McBride-directed show will begin filming mid-February, but those interested can submit their information now to begin the casting process.
'The Righteous Gemstones' follows a world-famous televangelist family with a long tradition of deviance, greed and charitable work.
The show stars long-time actor, John Goodman (Roseanne, The Big Lebowski) along with Adam Devine (Modern Family, Workaholics) and Danny McBride (Vice Principals, Pineapple Express).
Those interested must include all the following information in their submission:
2 recent photos (a body and headshot) as attachments
Photos can be taken with a cell phone. Photos should have been taken within the past 6 weeks, reflect your current haircut and color (and facial hair for males). No hats, sunglasses or other people should be in the photo. No filters or photo editing.
Your name, phone number (cell number is preferred), age
Location (city, state), height, weight and clothing sizes.
Males: Pant Size (waist and inseam), Jacket Size (example 44R) Shirt – Neck & Sleeve, Casual Shirt Size (S, M, L, XL) Shoe/Boot.
Females: Measurements (Chest, Waist, Hips) Dress Size, Pants, Shirt, Skirt, Shoe Size.
Include description and location of any tattoos or piercings. Include if you have or do not have an artist release for visible tattoos.
Vehicle: color, make, model and year you have access to. Include a vehicle photo if possible.
Include any actual/real professional experience for the following: Police officer/ detective/ fireman, military, EMT, medical/physician/nurse, professional photographer, singer/dancer/musician, bartender/waitress, etc.
Submissions should be sent to TRGextras@gmail.com with heading being your race, gender, age, city/state you reside. Example: Latino Male, 38, Charleston, SC.
Anyone submitting must be from the filming area or within a short driving distance and willing to work as a local nonunion extra for the area.
Filming will resume the first of March.
The Southeastern Wildlife Expo
(Story from www.chstoday.com)
The 
Southeastern Wildlife Exposition 
(
SEWE
) is happening 
Feb. 15-17
. 
Now through Feb. 1
,
 receive 20% off your general admission 
ticket using the 
code CHStoday
. 
Discount is applicable to Friday, Saturday, Sunday, + three-day event tickets. 
https://sewe.com/tickets/
to snag yours.