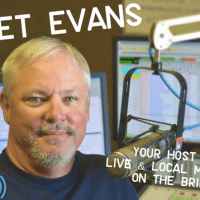 CHARLESTON, SC (WCSC) – The Charleston VA program which gives veterans free rides to and from their appointments at the downtown medical center is in need of more volunteer drivers.
There are currently more veterans that need rides than drivers who can bring them, according to Lee Cook, the mobility manager at the Ralph H. Johnson VA Medical Center.
"For the Berkeley County areas out near Cross, we only have one driver right now," Cook said. "It's really limiting the number of veterans that can get it in."
As of right now, there are 30 volunteers that transport 550 veterans a month, and some of those rides to downtown Charleston are coming from Savannah and Myrtle Beach.
But that doesn't stop someone like Tom Pace, who served in the Navy and has been a volunteer driver for five years.
"Many of them can't drive for one reason or another whether it be eye sight or medical issues, and they can't afford to pay for somebody to come and pick them up," Pace said. "We can pick them up and get them to their appointments on time, and then get them back home in a reasonable period of time."
The program has helped veterans like Joe Moten, Jr., who served in Vietnam. For medical reasons, he can't drive and doesn't live near public transportation. Without this service, getting to appointments wouldn't be easy.
"I would have to take a cab to public transportation to even get on a bus," Moten Jr. said. "So for veterans like me in the same situation, it would be very difficult for them to keep their appointments and make them on time. It's why this service means a lot to us."
The VA is looking for volunteers who have a valid driver's license, are willing to take a physical, and take any internal classes the VA has. The vans and cars are provided. If you're interested in volunteering or just learning more you can give the VA's voluntary services a call at (843) 789-7230.
Copyright 2019 WCSC. All rights reserved.