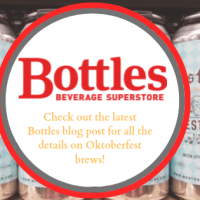 Fall officially started this week and the Bottles Beverage Superstore is stocked up with all of your favorite fall brews. Beer buyer, Zack chats with us about their 2019 selection of Oktoberfest and pumpkin-flavored beers. Check out the interview below!
Here are some of our local and regional 2019 fall favorites:
Westbrook Brewing – Festbrook
Festiber-Style Lager
Festiber-style strong golden lager, extra hopped with Hallertau Mittelfruh. Perfect for drinking by the MaB. Zum wohl!
Olde Hickory Brewery – Oktoberfest
Marzen-Style Lager
This festive brew is a tribute to the classic German Märzen style lager. Using quality German malts and hops to give an authentic flavor and aroma. Toasted malts impart a rich caramel and nutty taste as well as a beautiful copper color. Noble German hops give the beer a spicy essence and mild bitterness. Enjoy this beer from a stein for an immersive, Deutsch experience.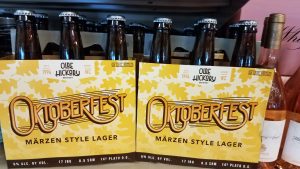 Sierra Nevada – Oktoberfest
Märzen-Sytle Lager
Since 2015, the iconic Sierra Nevada Brewing has teamed up with a German brewery when making its annual Oktoberfest beer. This year, the brewery teamed up with Germany's Bitburger Brewery which is one of Germany's largest brewers. Brewed with Bitburger's custom yeast and secret hop blend called Siegelhopfen, meaning "Sealed Hops" – two house ingredients never shared outside their walls until now!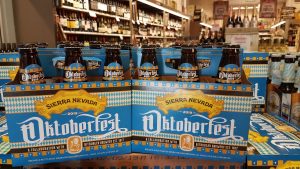 Dogfish Head Brewery – Punkin Ale
A full-bodied brown ale with smooth hints of pumpkin and brown sugar. They brew the Punkin Ale with pumpkin meat, brown sugar, and spices. As the season cools, this is the perfect beer to warm up with.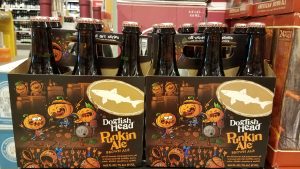 Make sure to stop by Bottles Beverage Superstore on Coleman Boulevard for the best selection of beers, wine, and spirits in the Lowcountry!