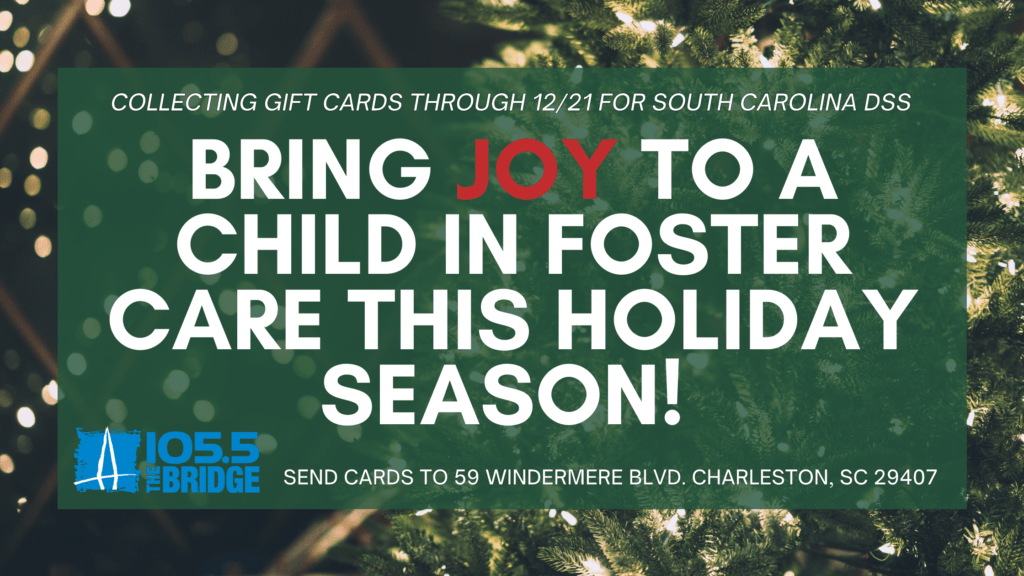 With your help we were able to collect over $3,000 in gift cards for Charleston County DSS Foster Care children! Thank you listeners for bringing some holiday cheer this season to children in need!! 
Check out Richard's conversation with Charleston County DSS Foster Care Program Coordinator, Beth Linares, as she discusses how your gift card donations will be giving Christmas to a foster child in need.
This holiday season, we want to remember the children in foster care with the South Carolina Department of Social Service.
There are children that do not qualify for charitable programs like Toys for Tots or The Angel Tree They may not even be with the same family for Christmas.
98 Rock is asking for gift cards, $10, $25, or $50 visa gift cards or gift cards to local stores. This way, the children can buy new clothes, electronics, or whatever their heart desires. All gift cards will be distributed through the child's DSS caseworker & they'll take the children shopping.
We will be taking donations until Dec. 21st. Mail gift cards to our studio: 59 Windermere Blvd. Charleston, SC 29407