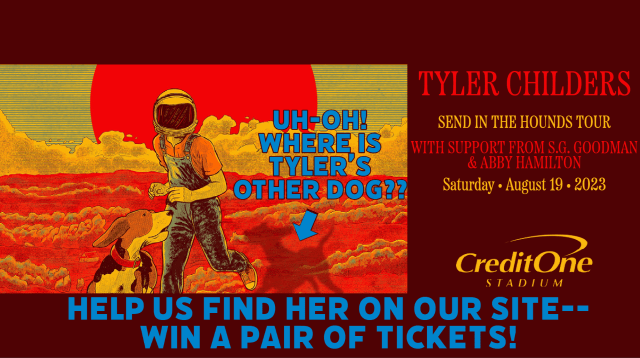 Hooray! You found Tyler Childers's poster hound dog!
Remember where you spotted her today and when Bryan asks your help to find her during More Music Mornings, call in and tell him where you saw the dog last on our site.
When he finds the dog there, you win a pair of tickets to the sold out Tyler Childers show on August 19th! Be careful! She's a tricky dog, and she moves around to somewhere new every day!
The real Bridge Club VIP Sign-up is here.