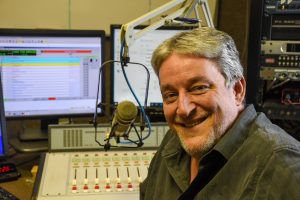 The Morning Buzz with Richard Todd
Tune into The Morning Buzz with Richard Todd


Weekdays 6am to 10am
A long-time radio and TV personality in the Lowcountry, Richard Todd was born in Decatur, Alabama in 1965.  He moved to SC in the early '70s and has basically been in the Palmetto State ever since.  Visiting Charleston as a kid, he knew he wanted to live there and fell in love with the city and surrounding areas.  While attending the University of South Carolina, he started in radio at WUSC as "The Eggman" hosting "Blast from the Past" and also worked at FOX 102 and B106.  Upon graduating, he made his way down to the Carolina coast and started at the legendary 96WAVE in 1991.  As half of the show "Taler and Todd in the Mornings (TnT), he established himself as a leading broadcaster in Charleston and their show was recognized numerous times with awards including Best Local Morning Show (1993-1995) and Best Local Radio Personalities (1994 &1995).  After a brief stint at 98ROCK to end 1995, he ventured into the world of teaching at Fort Dorchester High School in North Charleston and was recognized as Rookie Teacher of the Year (1997-98) as well as being involved in numerous extracurricular activities including becoming the "Voice of the Patriots" as their football PA announcer.  He continues in that role to this day, hosts the Fort Dorchester Coaches Show on the internet and was inducted into their Athletic Hall of Fame in 2013!  But the call of radio beckoned and he returned to the airwaves in 1999 launching a news talk station, WSC, where he hosted the morning show from 1999-2002.  During that time he got married to his lovely wife Mary, from McClellanville, SC, and became a father with the arrival of his son, Tyler.  He also began his foray into television with "Richard Todd's Take" on WSCS-TV, Live 5 News. Then in 2003, he reunited with his former radio partner, Atom Taler, and they launched a new station, Coast 92.5 and returned "TnT in the Mornings" to the airwaves.
However, the opportunity to host his own local talk show was presented to him and that was the beginning of "The Morning Buzz' on WTMA-AM 1250, the oldest radio station in Charleston, in 2004.  It proved to be a good decision as he quickly established himself as the leading voice on issues in the tri-county and his show emerged as Charleston's morning meeting place, becoming the number 1 rated local talk show from 2008-2012.  During that time he was named Best Local Talk Show Host from 2010-2012 and Best Local Radio Personality in 2011 & 2012.  His radio show was also the only show in the state of SC that was simulcast live on TV, on Comcast C2.  That led to his hosting other shows on Comcast including "Newsmakers" from 2004-2009 & "Moment with the Mayor" from 2008-2013.  Sadly, in 2012, his wife passed away at the age of 44 after a 3 1/2 year battle with breast cancer and he left the airwaves to take care of his son, who was only 9 years old.  However, he continued to do his various announcing and hosting duties at places and events like multiple Charleston County Parks events (Petfest, Cajunfest, Harvestfest, Bark in the Park), as the "voice" of the Charleston Battery (2000-2017), as the host and emcee for Earl Klugh's Weekend of Jazz at The Sanctuary on Kiawah Island (2011-present), the "voice" of the Volvo Car Open on Daniel Island (2013-present), finish line announcer for the Charleston Marathon (2010-2017) and a multitude of other events and occasions, most notably as the host of patron videos and sponsorship packages for the 2012 PGA Championship on Kiawah Island.
During his decades in the Lowcountry, Richard has been involved in numerous causes and charities, helping to raise millions of dollars for various groups.  Some of those include Gourmet & Grapes for the Hollings Cancer Center at The Sanctuary on Kiawah Island (2007-present); multiple events for the Charleston Animal Society (Chili Cookoff, etc) & Special Olympics (Bocce Bash, etc); cancer-related things (Richard is a testicular cancer survivor himself since 2001!) like Race for the Cure, Relay for Life & the Hope Ball with the American Cancer Society; the March of Dimes; and countless activities with the Charleston Metro Sports Council, just to name some of them.  His two proudest achievements were spearheading the petition drive to change the law for Sunday alcohol sales in Charleston County in 1994 (you're welcome!) and creating & hosting the Holy City Charity Poker Tournament to benefit the fight against children's cancer in 2007.
As a result of all of his accomplishments and achievements, Richard has received numerous awards & recognitions, most notably, being named a Legendary Local of Charleston in 2013!
And now, he has relaunched "The Morning Buzz" on WCOO-FM, 105.5 The Bridge, Monday-Friday from 6am-10am.  Tune in and join the fun as the adventure continues and make it a habit-forming part of your morning routine!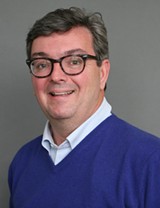 Richard Todd had a conversation with the owner and Publisher of the Charleston City Paper, Andy Brack, and they discussed some of their recent stories including the Lowcountry Lowline and the Charleston Digital Corridor and how they
A Conversation With Andy Brack: Lowcountry Lo...
The Toddcast