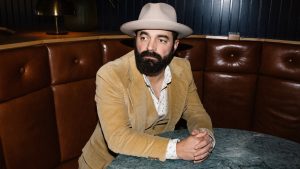 The Charleston Music Hall is thrilled to welcome back Drew Holcomb! He will be gracing The Hall Wednesday, October 2nd. Doors will open at 7PM and the show starts at 8PM! Tickets are $25.
Drew Holcomb and the Neighbors is an American act hailing from Nashville, Tennessee.
Drawing influence from Tom Petty and Bob Dylan, Drew Holcomb has found his place in today's landscape of singer/songwriter Americana. He and his band have developed their sound through extensive touring, performing alongside Amos Lee, Willie Nelson, John Hiatt, Needtobreathe, Ben Rector, Don Henley, and more.
The band has sold over 150,00 albums to date and played over 2,000 concert dates in 7 countries. Their songs have received over 60 TV placements, appearing on How I Met Your Mother, Criminal Minds, Parenthood, Nashville, HOUSE, Justified and more.
Their most recent album, Souvenir, is available for listening now!