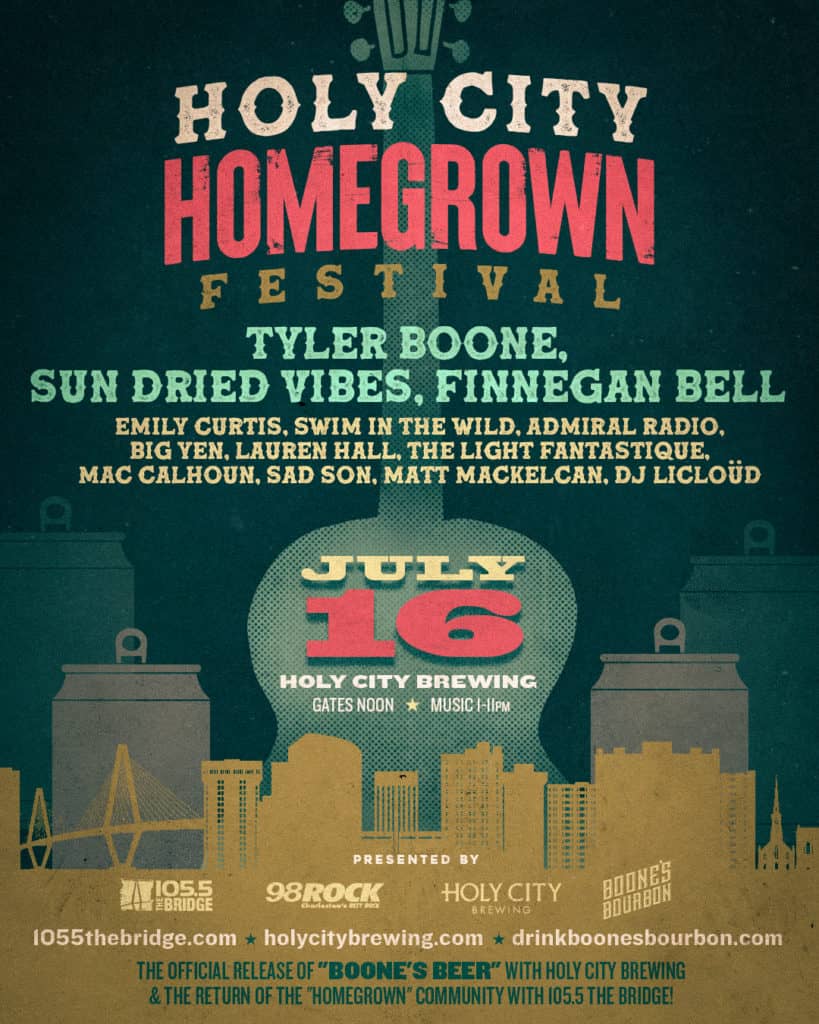 Holy City Homegrown Festival on July 16th
Come hang out on Holy City Brewing's lawn for a full day of beer, food, & music hosted by Holy City and Boone's Bourbon, presented by 105.5 The Bridge & John Price Law Firm!
Featuring Artists:
Matt Mackelcan ,Sad Son ,Matt Calhoun, The Light Fantastique, Lauren Hall, Big Yen, Admiral Radio, Swim in the Wild , Emily Curtis, Finnegan Bell, Sun Dried Vibes, Tyler Boone, & DJ lil' Cloud.
VIP Includes access to Holy City's new private venue space, food trucks, a beer and bourbon tasting A/C, and signed posters.
Gates open at 12:00 pm
Show goes from 1:00 pm to 11:00 pm
***
This is also the special release of the "Boone's Beer" a collab between Holy City Brewery & "Homegrown" Boone's Bourbon!
1) Early bird tickets are now available for $25 while supplies last, HERE
2) VIP ticket holders will have access to the Porter Room VIP area, their own cash bar, a complimentary "Boone's Beer" & Boone's Bourbon cocktail & will be a part of raffle prizes all day!